OFAC sanctions searches can be a dreadful process, but they don't have to be...

Automate OFAC List Searches With Portal Pro®!
Recent
Office of Foreign Assets Control (OFAC) enforcements
make it clear that no one is immune to the liabilities of dealing with sanctioned entities – even small businesses. It's become increasingly important to have an OFAC compliance plan for companies with offshore ties, and part of that program needs to include routine searches for OFAC sanctions. By searching monthly with Verify Comply®, you help ensure that sanctions are identified in a timely manner.
Portal Pro® is our "do-it-yourself" sanction check software. Large data sets can be imported from a spreadsheet, and keeping them "in sync" with your data is easy, too - simply upload a fresh data set and Portal Pro® will synchronize your list. Scanning the list requires just a few clicks, and managing OFAC sanction list name matches is ultra-efficient because items you mark as "False Positives" stay marked as such, so you don't have to review the same hits each month! Portal Pro® can even automatically scan your lists each month and send a report with the results! Work smart with Portal Pro®!
Verify Comply® offers a complete range of sanction search products & services -
even free
- so if you're looking for something different, be sure to look at our other
sanction search services
.
Portal Pro® Includes:

Unlimited Searches for Individuals AND Entities

Searches the OFAC's SDN & Consolidated lists, and other Exclusion Databases.
Click here for the complete listing

Bulk Data Imports and Scans

Bulk Updates: Merge Current Data into Existing Lists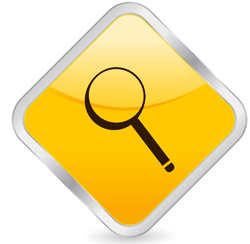 Administrator and Multiple User Logins

Advanced Reporting

Exportable Reports

Mark "Hits" as False Positives to Efficiently Manage Future Searches

Add Notes to Records

Automated Audit Trail (if it's not documented, it hasn't been done!)

Choose Which Lists to Monitor

An Intuitive Web-Based Interface

Available Immediately After Checkout

Money Back Guarantee*

Only $59.95 per month!
Are you interested in a Portal Pro® demo or have questions? Feel free to send a message or talk to us at 855.937.2872!
See Portal Pro® In Action!

* To be eligible for a refund, cancellations must be requested within the earlier of: 5 days of the original purchase date; or before the first 100 searches are completed. We only issue refunds to the payment method used at the time of checkout.
A refund will result in an immediate deactivation of the account, and all search history will become inaccessible.
To initiate a refund, please fill out the form on the
Support Request
section of this website.