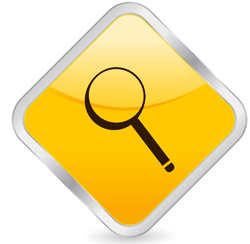 Healthcare providers that participate with Texas Medicaid must ensure they search the Texas Health and Human Services Commission Office of the Inspector General's exclusions database to limit exposure to fines & other sanctions. If your organization is a home health or community support agency in Texas, you likely already know this because the Texas Department of Aging and Disability Services (DADS) is required to perform surveys on your organization to ensure compliance with State standards. Texas DADS mandates that
Federal and State OIG exclusion list
searches be performed prior to hire and monthly thereafter on the
Texas OIG
and
Federal HHS OIG
exclusion lists.
Prior to Verify Comply, Texas DADS's Requirement to Identify Individuals or Entities Excluded from Participation in Federal Health Care Programs did not allow agencies to contract with vendors to perform exclusion screening. As a result, agencies were forced to manually search each record, every month, on multiple government websites – a process that was overwhelmingly laborious for more than a few employees. When a client notified us of this, we contacted TX DADS and had the policy revised. As a result, home health and community support agencies in Texas - as well as all other providers - can use Verify Comply for their Federal and Texas OIG excluded party searches. Verify Comply even offers a custom Texas DADS report that simplifies your documentation!
Our most popular OIG exclusion search option is
Portal Pro® - our Automated Excluded Party Search software
. Using Portal Pro®, you can upload lists of employees and contractors, and then Portal Pro® automatically checks these values for newly added excluded parties each month. When a false positive match is identified, our software remembers it so you don't have to review the same false positive matches month after month! If you have big data sets – no problem – Portal Pro® includes utilities that allows you to synchronize your data with new imports!
We offer a complete range of exclusion search products & services -
even free
- so be sure to look at our other
exclusion search services
, too!
Portal Pro® Includes:

Unlimited Searches for Individuals AND Entities

Includes Federal and State exclusion databases.
Click here for the complete listing

Bulk Data Imports and Scans

Bulk Updates: Merge Current Data into Existing Lists

Up to five Administrator and User Logins (additional are $10/mo)

Includes two "Lists" or sets of scan values (additional are $10/mo)

Advanced Reporting

Exportable Reports

Mark "Hits" as False Positives to Efficiently Manage Future Searches

Add Notes to Records

Automated Audit Trail (if it's not documented, it hasn't been done!)

Settings For Which Exclusion Databases to Monitor

An Intuitive Web-Based Interface

Available Immediately After Checkout

Only $39.95/mo, with a Money Back Guarantee!*
Are you interested in a Portal Pro® demo? No problem! We'd love to show you around!
* Your Portal Pro account will be activated immediately after checkout. To be eligible for a refund, cancellations must be requested within the earlier of: 5 days of the original purchase date; or before the first 100 searches are completed. We only issue refunds to the payment method used at the time of checkout. A refund will result in an immediate deactivation of the account, and all search history will become inaccessible.