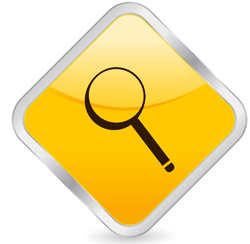 Exclusion searches involve two steps. The first step identifies name matches, and the second step determines if the matches are false positives or true matches. Our software performs the first step. The second step can be performed as a "do-it-yourself" model where you perform the name match validations, or as a full-service model where our team performs the match validation.
Verify Comply® offers two "do-it-yourself" options to search Federal and State exclusion lists; our Free Portal™ and Portal Pro® software. Our full-service offering is branded as an Ultimate service.
Free Portal™ Single Search
– A
free exclusion search
service that allows names to be searched across all available Federal and State exclusion lists. The Free Portal™ is fast, easy to use, includes all available exclusion databases by default, and there is no limit to the number of searches you may perform. Search history reporting is also included.
Financial information is not required to set up a Free Portal account, so give it a try risk free!
If in the future you'd like to conduct bulk searches – no problem – it's easy to upgrade a Free Portal™ account to Portal Pro®. See the video below for more information on how the Free Portal™ works.
Portal Pro® Bulk Search
– In addition to all Free Portal™ functionality, Portal Pro® includes a Bulk Search function. Portal Pro® allows you to create lists of search values either manually or by importing values from a spreadsheet. By maintaining the lists in Verify Comply®, you'll have the ability to run bulk searches manually and let the software automatically perform monthly exclusion searches & report distributions. Portal Pro® creates even more efficiencies by remembering false positives from prior scans, so you don't have to review the same false positives every month! If searching more than a few dozen values,
automating monthly exclusion searches with Portal Pro®
is a great option.
Verify Comply® is devoted to efficiency. Portal Pro® searches thousands of values per second – all while handling potential maiden name matches in hyphenated last names and middle names. By investing in highly efficient operations, we're able to keep costs low and deliver a fast & reliable service at a price point well below our competitors.
Are you interested in a Portal Pro® demo? We'd love to show you around!